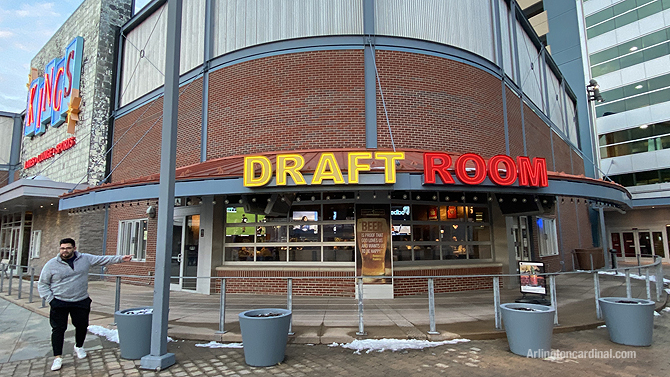 Rosemont's Entertainment District on a beautiful Winter evening Sunday, February 16, 2020 about 5:15 p.m.
The entertainment district is known as Parkway Bank Park in Rosemont, which is a 200,000 square-foot entertainment and dining complex that opened in 2012. The entertainment district is home to multiple venues offering upscale international cuisine, live music, comedy, state-of-the-art film, bowling and more. The entertainment district, just a few minutes from O'Hare International Airport and about 25 minutes from downtown Chicago is a one stop suburban destination for big city dining, entertainment, nightlife, and family fun.
The common centrally-located park area is used for various outdoor seasonal activities, including a climate controlled NHL sized ice rink that is erected in the Winter months for 'Skating in the Park' and league hockey games.